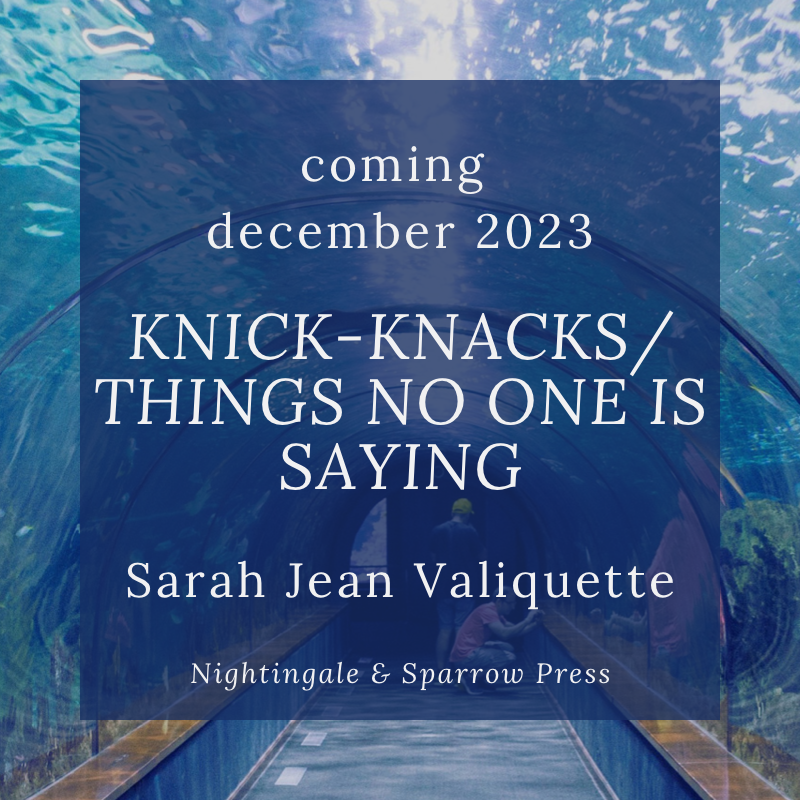 knick-knacks/ things no one is saying
by SJ Valiquette
Publication Date: 5 December 2023
Nightingale & Sparrow Press
Genre: Poetry
For the past few years I've had a fixation with grief and anger and how we move through and express those emotions. It started as a deep dive into my own grief and then became an ongoing conversation with my community and loved ones. This collection is a reflection of those conversations, lessons, and discoveries.
knick-knacks/ things no one is saying is an exploration of how grief and anger live in the body, what happens when they are neglected, and what it is to live right on the precipice of those experiences, and how to honour and occupy those emotional states while existing in public spaces that doesn't always know how to accommodate them.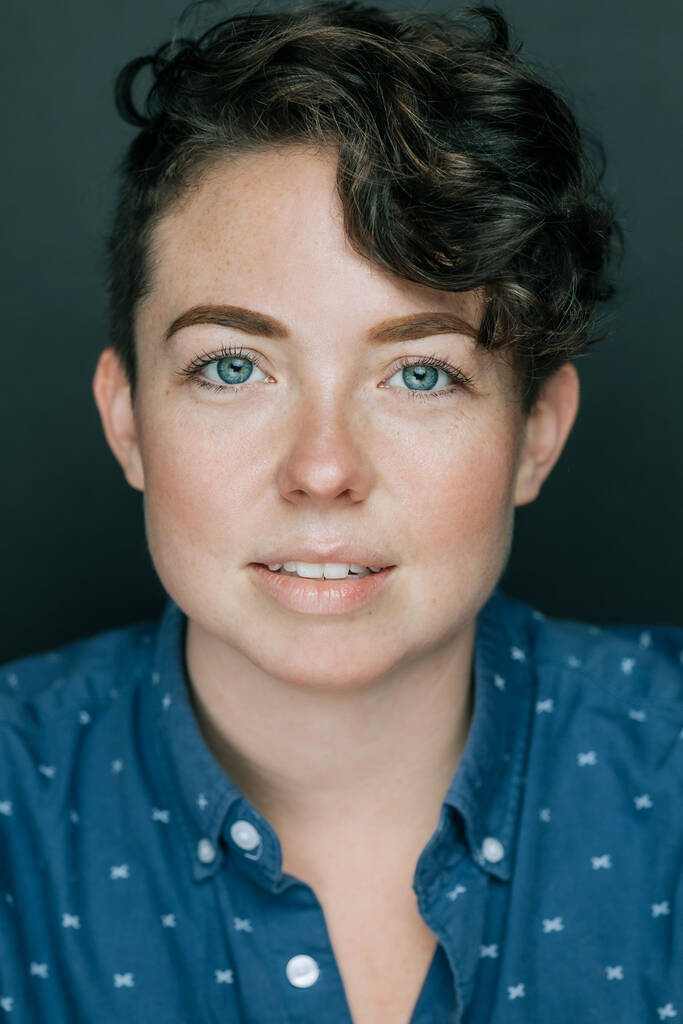 About the Author
SJ Valiquette (she/ they) is a queer artist from Treaty 7 Territory. She is an actor, an internationally published poet and photographer, and the creator and curator of the (re)markable project. They hold a BFA in Theatre from the University of Victoria, and have studied at the Banff Centre for the Arts and Guildhall School of Music and Drama.