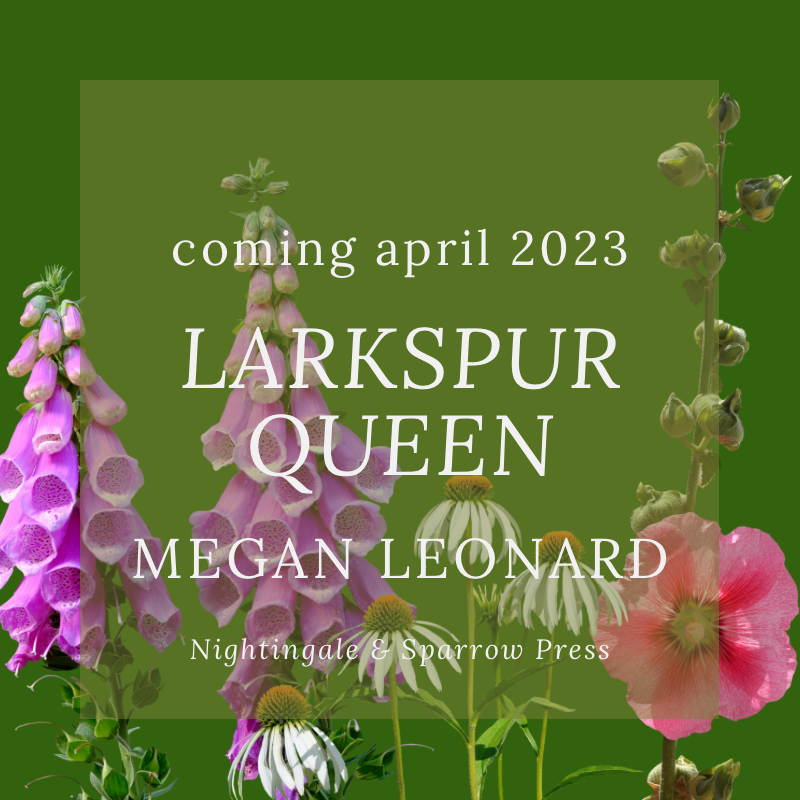 Larkspur Queen
by Megan Leonard
Publication Date: 3 April 2023
Nightingale & Sparrow Press
Genre: Poetry
The poems in Larkspur Queen lead the reader through a strange, enchanted world where queens transform into castles and spiders and princesses eat their foes for dinner. Inspired by the contrapuntal rhythms of the Lais of Marie de France, these modern-day las embrace extravagance, overstatement, and largess, all while making space for the uncanny and the unknown.
Maximalist and lyrical, these poems explore chronic illness, mental illness, and disability; the voices in these poems upend traditional views of motherhood, womanhood, and selfhood. In a reclaiming and refashioning of the heroic, the voices and characters in this collection of poems reinvent what it means to tell their own stories on their own terms: unflinchingly, and taking up space.
About the Author
MEGAN LEONARD is the author of Larkspur Queen (Nightingale & Sparrow Press, 2023), book of lullabies (Milk & Cake Press, 2020).